"We are a team - grown from a family company. We make the most precise and consistent drumsticks you've ever played. We are united by tradition, our passion for our products and our will to go new and innovative ways. We create drumsticks, batons and kids percussion for you - everything"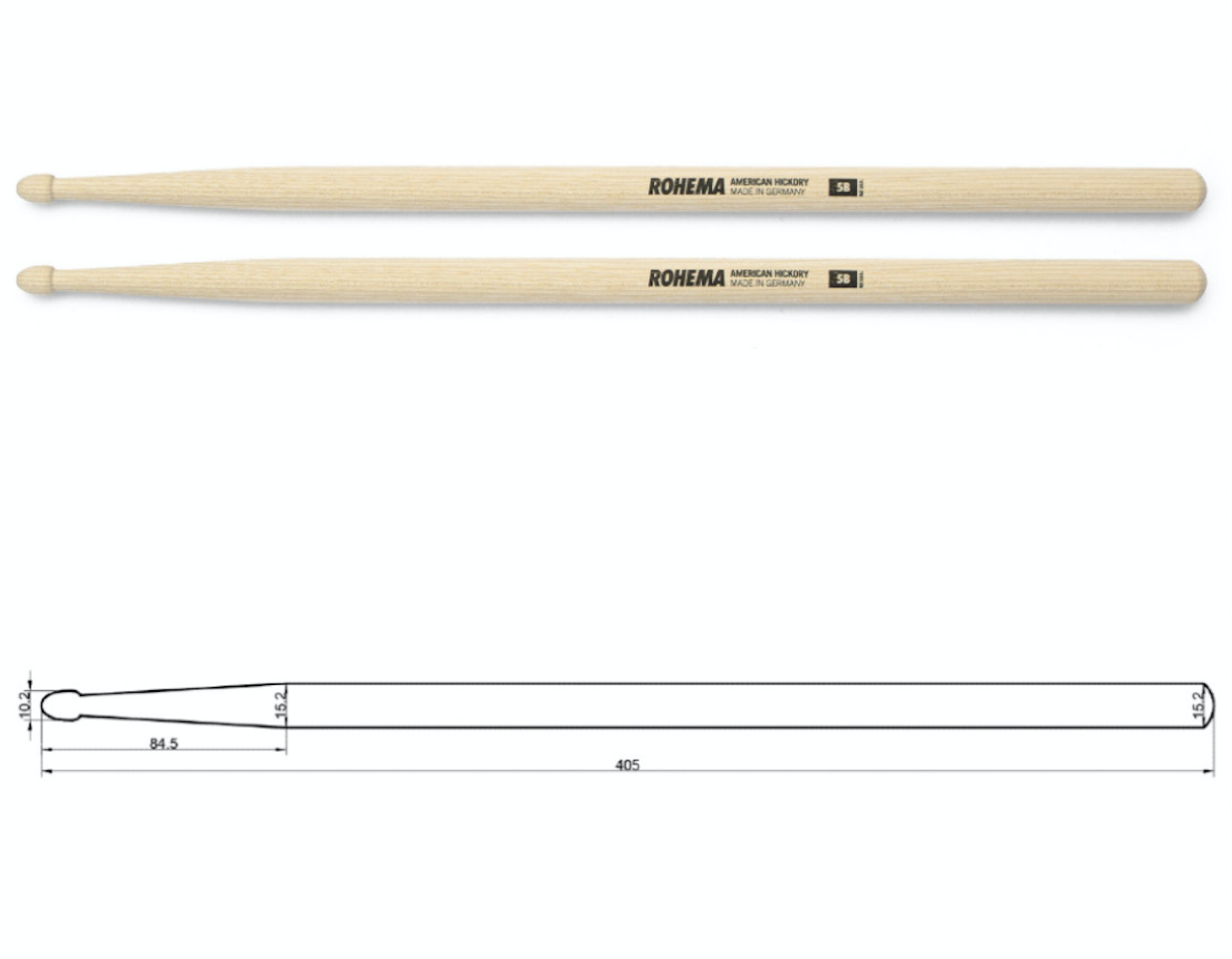 Rohema Natural 5B Drumsticks
Yours for £7.99
They say: The 5B drumstick model is one of Rohema's bestseller sticks.
Here in the Natural series, the 5B Stick comes without any surface treatment, allowing for an enchanced grip.
Compared to the 5A model, the 5B is larger in diameter for a more powerful playing experience. It is made of the best American hickory and has the classic Acorn Tip for a nuanced sound on the cymbals.
We say: The Rohema drumstick range offers a very comprehensive array of popular models, as well as a few exclusive sizes, all of which feel incredibly well balanced, super durable, and just great to the touch.
The Natural range, similarly to the Vic Firth PureGrit range, offers a rougher, unfinished grip, perfect for those sweaty gigs.
Rohema SHAKE ME SHAKERS
Yours for £6.79 each

They say: The Rohema Shake Me Shaker is made of high quality brass and natural wood.
The Shake Me is filled with steel sand. Depending on the pitch, the grain of the filling is sometimes finer, sometimes coarser. In addition, the timbre is also recognizable from the wood used.
They use light beech for the light-sounding shaker, jatoba for the warm, medium pitch and walnut wood for the dark tone.
We say: Rohema's percussion range is not only stunning to look at, but it is also very well built, with great, fresh sounds, as well as the added bonus of being able to tell apart their shake pitches just by looking at them!
They also offer a very comprehensive children's percussion selection, as well as conductor batons.
Please get in touch with us, if you are looking for these.
Rohema SILENT RODS
Yours for £14.49
They say: ROHEMA Silent Rods are exactly that.
Made from German Hornbeam, a light, soft, open-pored wood keeps the impact noise created by playing to a minimum, whilst createing a warm sound, especially on ride cymbals.
We say: The Rohema Silent Rods are indeed, extremely quiet and feel great to the touch. Their rod range offers a wider selection of materials (such as German Hornbeam, Bamboo, PP, and others) as well as designs, that other brands just don't do. That, alongside their great price tags, makes the Rohema Rods, Brushes and Mallets a serious contender in the market!
Thanks!
This field is required
This field is required
This field is required
Any queries?
You can contact us via phone on 020 8432 6009, email at info@rubixdrums.com, or send an enquiry through our form above. Let us know any queries you may have, as we'll happily discuss them with you.