Innovative drum effects designed and made in Argentina

---
Rubix Drums are very excited to announce a new partnership with the amazing Oruga Drum Effects!

Once we heard Oruga's products in action, we were hooked. Once we tried them, we couldn't believe how amazing they sounded and how easy they are to use!

Rubix Drums is the official exlusive distributor for Oruga Drum Effects in the UK.
---
Oruga Jingles
From £17.99
Oruga's Jingles are the perfect addition to you snare drum sound: Are you looking to add that jingly shine, but your tambourine or cymbal ring jumps around your drum?
Well, look no further! With Oruga's magnet system, you can rest assured: your jingles aren't going anywhere!
And with their floating system, you can drum happy knowing that not only do they not choke your drum head, but all of the jingles produce a uniform response to your playing too!
What's more, with their Medium Jingles, you get a true two-in-one system: Oruga's innovative design allows you two use the full 12 jingles, or only 6 by (de)attaching them with a removable arm (three-in-one for their Large Jingles!)
What if I want this sound on my toms and/or cymbals?
Worry not! Oruga Jingles work beautifully on any steel drum hoop. They also come equipped with an adaptor for use on your hi-hats and other cymbals 🎉
Oruga Ring-O Plastic Rattle
Only £22.99
Looking to add a warm/thrashy vibe to your cymbal sound?

Oruga's Plastic Rattles are just the way!

They are super-easy to use, and they fit beautifully on any cymbal, including hi-hats, thanks to their universal connector.
They also come equipped with an adaptor for smaller cymbals.
Oruga Sizzler Rivets
Have you ever wished you could have a riveted cymbal sound without having to actually puncture your precious cymbals?
Well, this is for you.
Oruga's floating sizzler rivets are incredibly well-designed: they are very easy to use, offering you multiple attaching positions for sound versatility, as well as the option to alter the number of rivets for vast sonic possibilities. This is thanks to its quick rivet release system, which allows for greater control of the brightness and sustain of the effect.
Works amazingly on any cymbal, including hi-hats.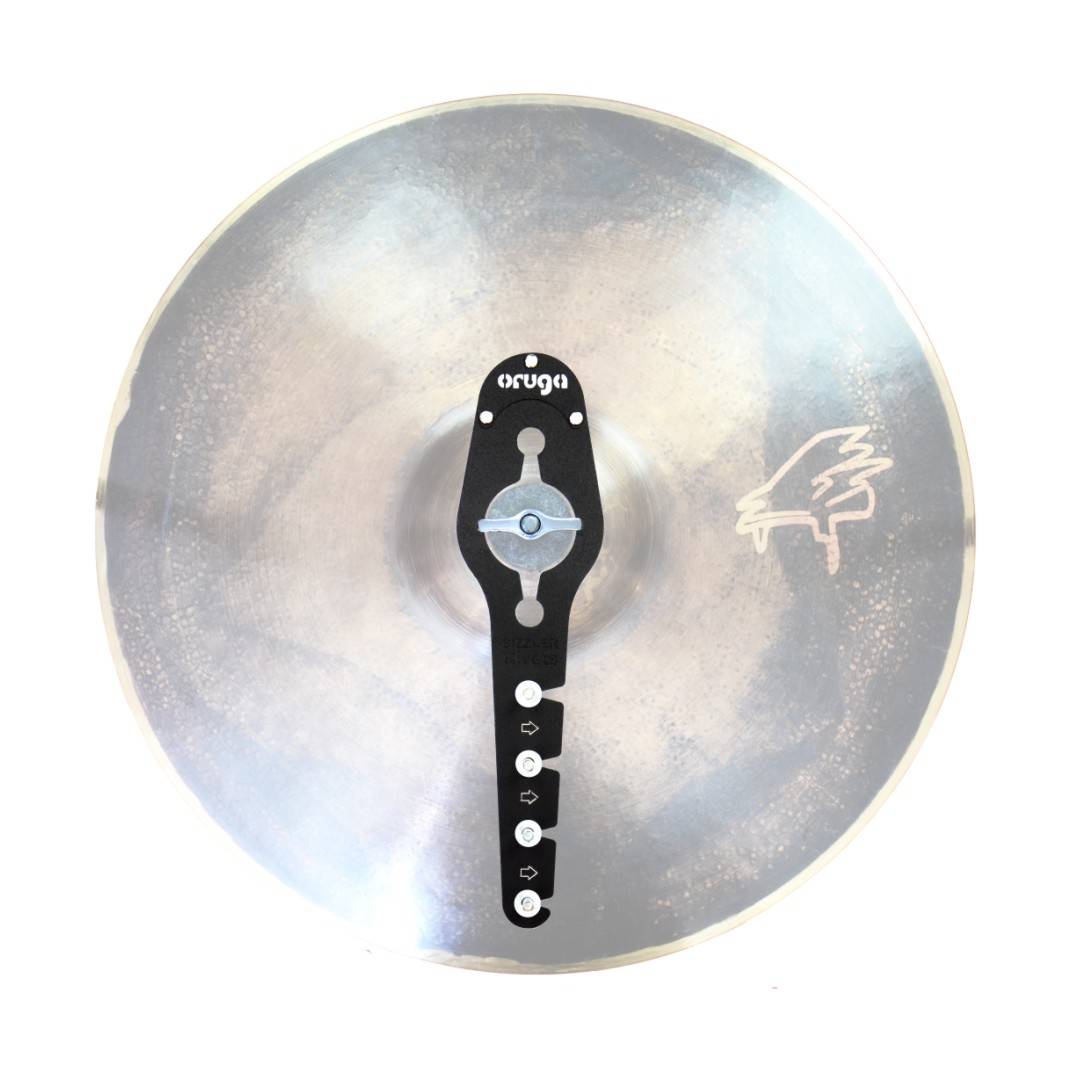 As Versatile as They Come

Oruga build effects that can be used in a wide variety of applications, some of which can be used pretty much anywhere on your drum kit.
Quick and Easy to Use

Designed with efficiency of use in mind, all Oruga effects are super easy to add/remo to your setup, allowing for greater ease of use.
Amazing Build Quality

Every single Oruga effect is hand-built in Argentina, to the highest specifications. They are built to last, and every single Oruga product comes with a 1 year warranty against all manufacturing defects.
---
---
Thanks!
This field is required
This field is required
This field is required
Any queries?
You can contact us via phone on 020 8432 6009, email at info@rubixdrums.com or send an enquiry through our form above. Let us know any queries you may have, as we'll happily discuss them with you.