Vintage Soul is where yesterday's sounds and craftsmanship meet cutting edge technology.
Vintage Soul CYMBALS
From £121  
Vintage Soul Cymbals are made in a small workshop in the outskirts of Istanbul. Our master cymbalsmith comes from a long line of craftsmen and proudly carries forward the heritage, art and craft of cymbal making into the 21st century.
At Vintage Soul, the approach to making cymbals is to create beautifully handcrafted instruments that combine the warmth traditionally associated with hand hammered cymbals with a more modern presence – or 'cut '- that makes this range of cymbals more sonically pleasing within modern music productions. The result is a line of instruments that have a gorgeously warm, musical sound and feel, while at the same time being able to sit within and cut through modern mixes with ease.
Vintage Soul Accessories
From £11
Use VINTAGE SOUL accessories to create YOUR SOUND. Vintage Soul premium accessories are made using the finest materials and are designed to offer unique sounds, ease of use and reliability:
Vintage Soul Genuine Leather Washers provide super smooth tuning action, ultimate resonance and solid tension on all your drums. Manufactured using precision laser cutting technology, made right in the heart of London, UK
Vintage Soul Premium Phosphor Bronze Snare Wires – try them and never look back. Using tried and tested materials, these snare wires will give your snare drum a new lease of life with clean and crisp response.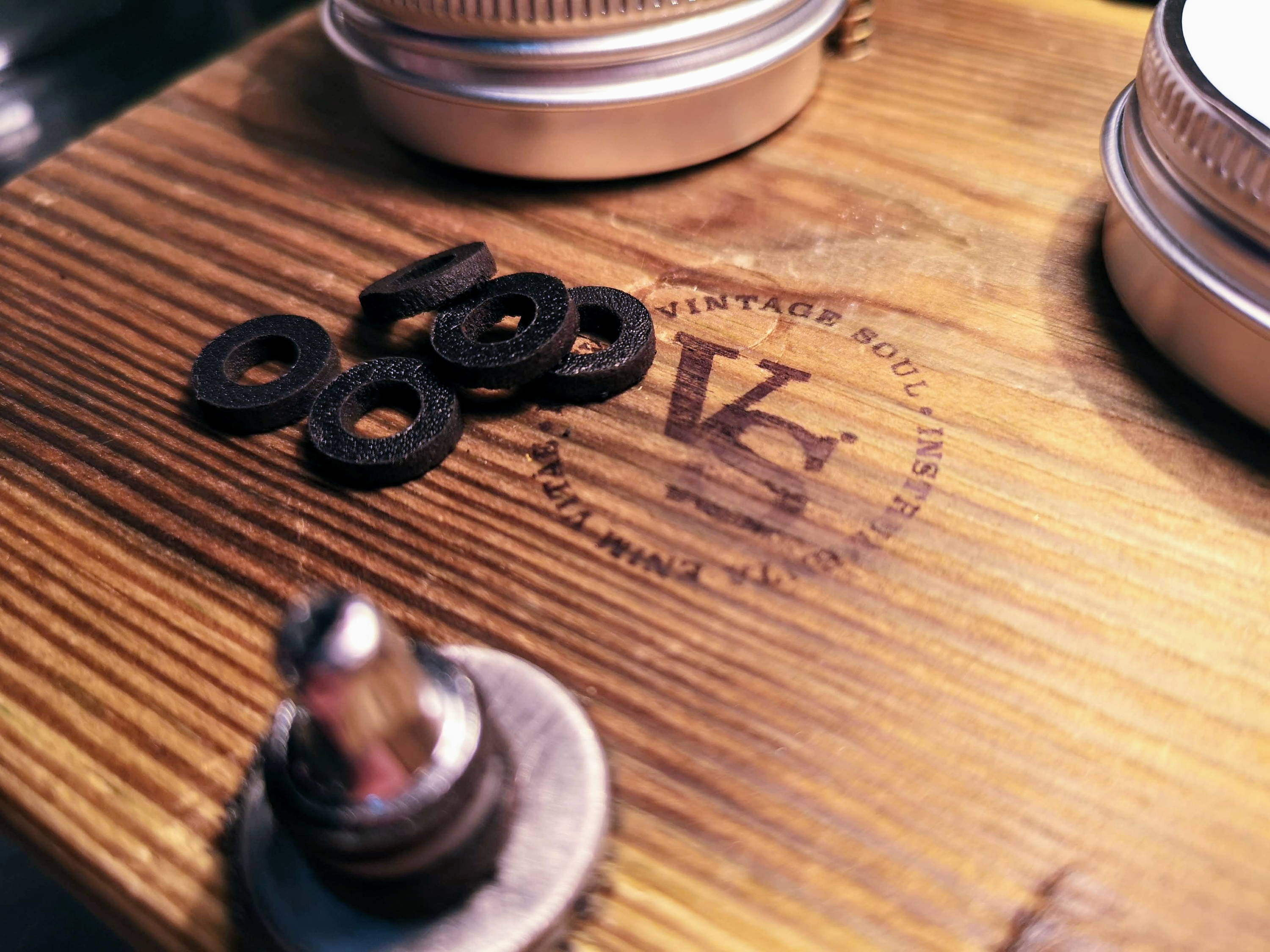 Rubix are the proud distributors of Vintage Soul UK

Thanks!
This field is required
This field is required
This field is required
Any queries?
You can contact us via phone on 0203 0927932 or send an enquiry through our form above. Let us know any queries you may have, as we'll happily discuss them with you.